JOIN THE
TEAM
We're a wonderful team of native-English speaking teachers and friends. We're fun, friendly, and care about our students. Oh, and we've got a boppin' group chat on Telegram ... we share GIFS ... and support each other, of course!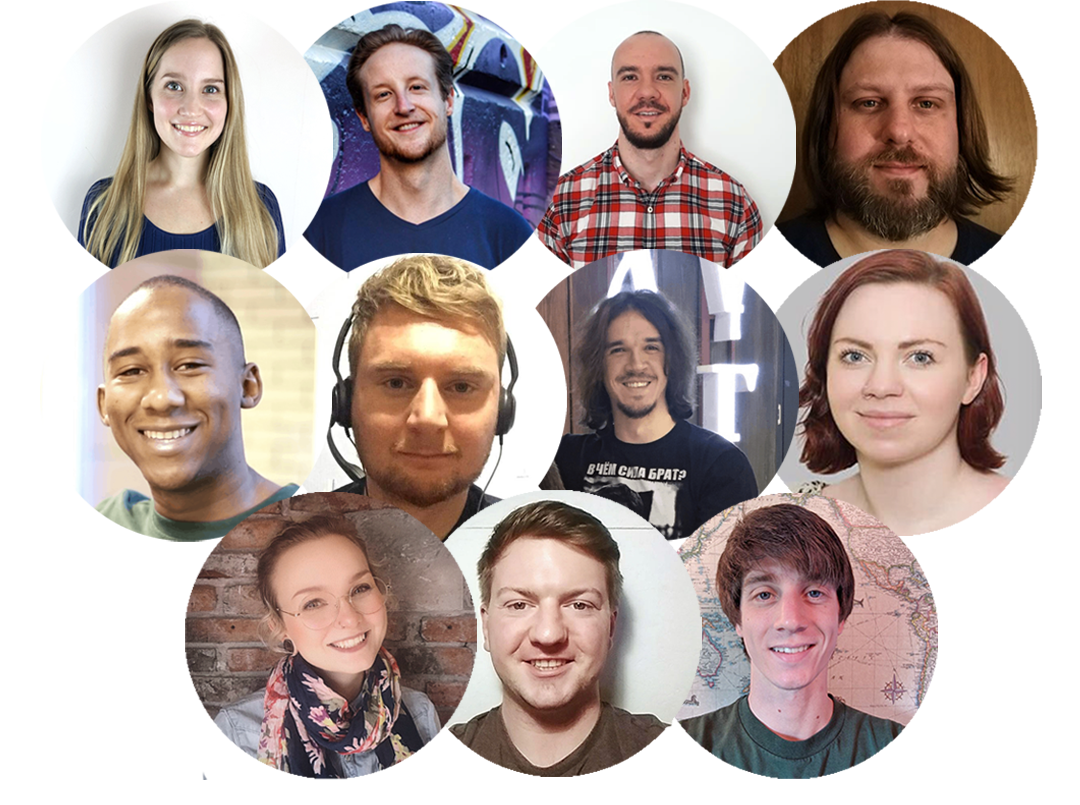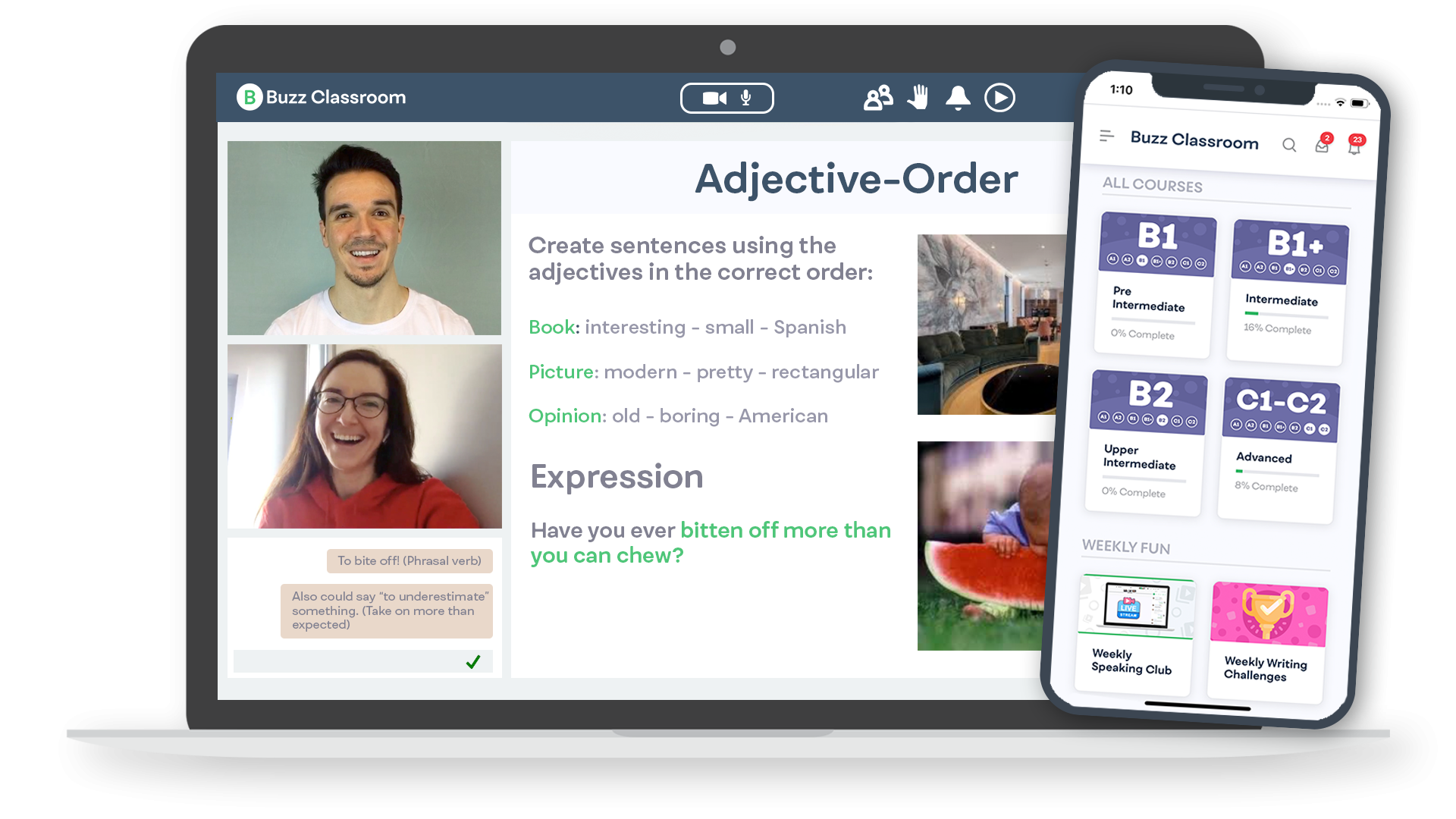 Our lessons
The purpose of English Buzz's online individual classes is to compliment the teaching and instruction that learners get with our self-study lessons. One-on-one 25 min. classes are conducted through Zoom where students benefit from personalized instruction tailored to their real­ world needs.
Teach anywhere, anytime
Teach from home or while travelling. Flexibility is key - both figuratively and physically. #StrechThoseGlutes
Choose your schedule
Set your own schedule and teach when it's convenient for you.
Ready-made materials
Teach on our platform and get access to our lesson templates and plenty of useful tools like online chat, whiteboard, screen sharing, attachments, and more.
Support & Training
We provide onboarding training and ongoing support to help you thrive and develop as a teacher.
Referral Bonuses
We appreciate your support! Receive a signup bonus for each new student you refer to the Buzz.
Wicked community
We did mention our hot Telegram group-chat, didn't we? All the support you need, whenever you need it.

Created with